Pictures
I've been meaning to post a few pictures. Today was one of those rare days where we woke up earlier than usual, school went smooth and fast and we ended up with
hours
of extra time before lunch! Usually school runs right into lunchtime so this was a nice treat for everybody.
Anyway, back to the pictures. Here are the boys having their bears play chess. It was very important that I knew
the bears
were playing, not them. Isaac and Sammy are actually quite interested in chess. Elijah, not so much.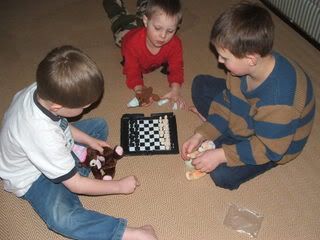 This is Sadie's favorite spot. She loves to sit here and hold on to this handle and open the drawer, shut the drawer, open, shut... you get the picture.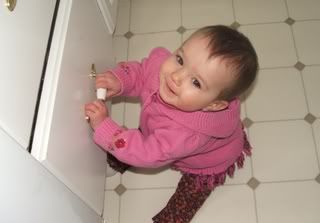 Finally, this is the best I could do for Jonah. He was much too busy building to look at the camera.