A Trip to the Library
This afternoon, as we were heading to the library, I happened to see the camera as we were walking out the door and I grabbed it. The boys were going to give their weekly book reports for the summer reading program.
This year's theme is "make a splash".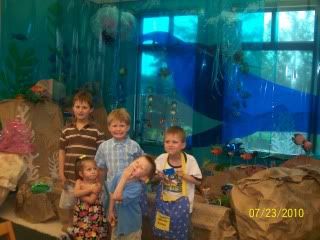 Sadie really loved the "My Little Pony" display. Okay, okay...I did too. They even had the original "Butterscotch" in there, which was one of my very first ponies.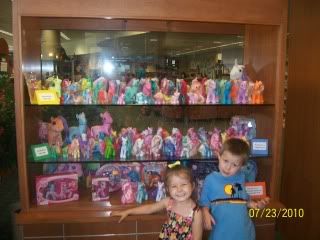 The boys had some coupons for free cookies at a cafe next to the library, so we walked over and enjoyed those.
Finally, we hung out in the library garden, which is a very cool place.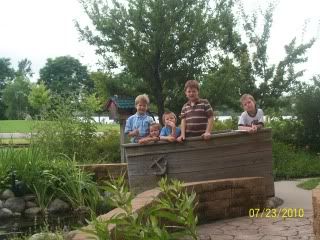 And that is why I need to remember to grab the camera more often!