Pics
First (by request from Naomi ) is the picture that was on our Christmas cards. There are a couple people reading this that were supposed to get this card but didn't, due to the fact I never got my last batch in the mail. Sorry! For those wondering where Mary Jane is (Denise), she was right next to us but in our effort to get the kids looking at the camera, we forgot to pick her up and get her in the shot.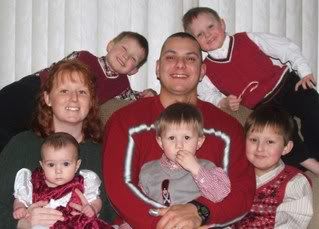 Here are the big gifts that my parents got the boys. They are huge hits.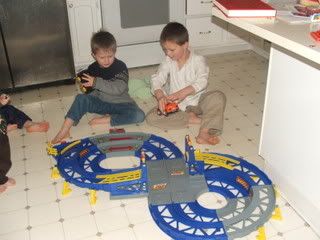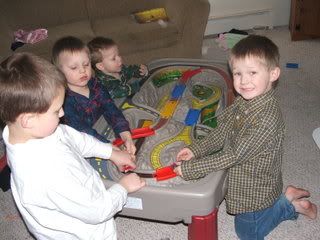 Sadie in her Christmas dress (from Jeremiah's mom) with her Carebear (from my parents). I almost bought her a Carebear myself, good thing I didn't. We are going to a New Year's Eve party tonight so I put this dress on her again so she can wear it one last time for the Holidays.