A Walk to the Lake
I've had a bad case of blogger's block lately. Things that have been on my mind lately are just too political and controversial and I try to keep that off this blog. So I decided to take an ordinary event and document it.
One of my favorite things about where we live is the nearby lake. It's about a 10 minute walk from our house and has both a boat access (we don't own a boat but the boys love the dock) and a small public beach. The boys ask to go to the beach every day as soon as the snow melts! Usually Jeremiah brings them but tonight we all took a walk down there.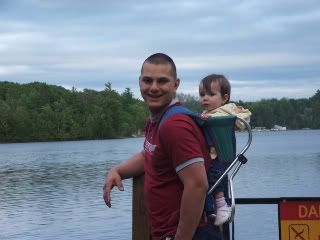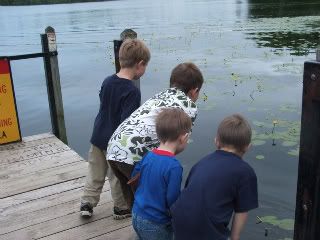 A while ago, the boys found that digging in the sand releases some kind of dark mud. They would sit for hours if they could making "poop water".