Birthday Pictures
When I was shopping for birthday supplies I was a little dismayed that the only theme for little girls seems to be "princess". Not that I have a problem with that, but I was looking for something just a little different. So I found some cute paisley plates and napkins in the regular party section and decided to decorate the cake to match. It wasn't until after I decorated the cake that I remembered that her birthday dress was paisley too, so it even matched her dress.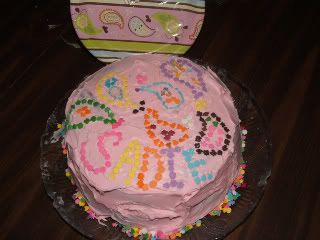 The birthday girl was SO serious when we sang to her, but at least she didn't cry.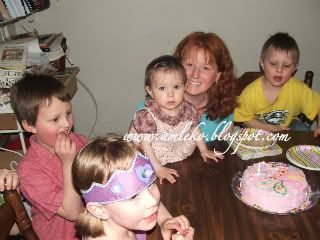 What would be a first birthday without that first piece of cake.