Track and Field Day
Somehow overnight we went from an 81% chance of rain all day to partly cloudy skies instead so our homeschool track and field day wasn't rained out after all! I'm so glad because it was a lot of fun! Isaac and Elijah were the only two able to participate in the events (you have to be at least 5). Jeremiah and I took turns helping with the softball throw and watching the younger ones while cheering the boys on in their events. The boys didn't place in anything but that didn't seem to bother them in the least.
Elijah in the sack race.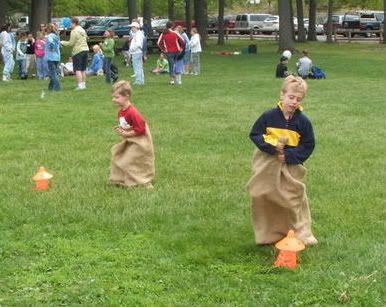 Isaac running the obstacle course.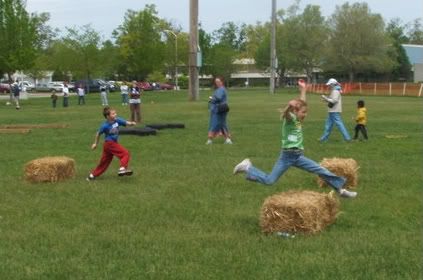 Elijah getting his award with the other 6 year olds.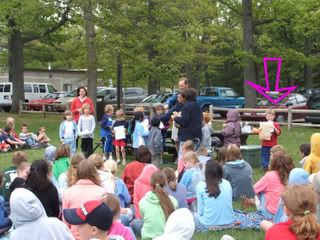 Isaac getting his award with the other 8 year olds.