Homeward Bound
Well we have started heading north today. Our trip so far has been great. We were supposed to be camping now but decided to nix those plans due to severe storms.
Our cabin in the Smoky Mountains was wonderful. We spent Wednesday hiking in the mountains and the boys did great. We chose a pretty tough trail and they hiked farther than I ever imagined they would. They also crossed narrow little log bridges without hesitating.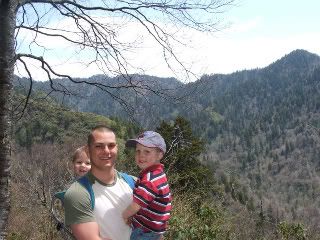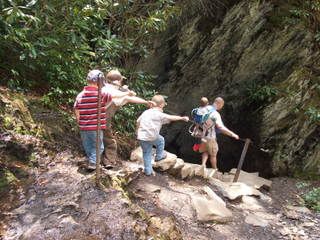 Here is a -not very good- picture we took in front of our cabin this morning (Sam is in there behind Isaac and Elijah).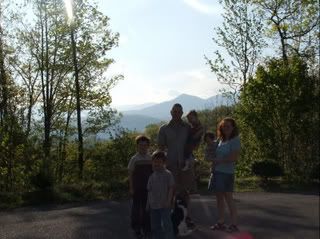 And here is Sadie in her little southern belle dress from
Lidl Dolly's
in Gatlinburg. I
loved
that store! The factory is actually right there in the store.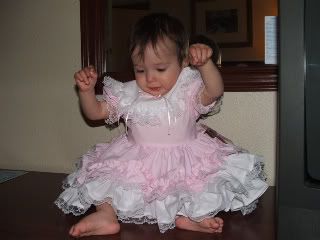 Of course those are just a few highlights.