Wedding
One of my sisters was married yesterday. I still can't believe Steph is married. Seems like just yesterday I was bringing friends into my house to show off my tiny newborn sister (before going to watch Top Gun at the theater LOL)
Here is Steph.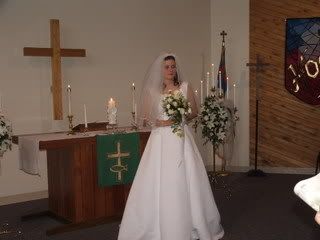 Here is my baby sister with the flower girls.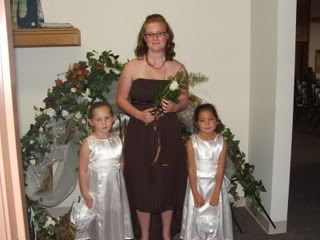 Here is another pic of the flower girls. Anybody who follows my sewing blog knows who made those dresses ;)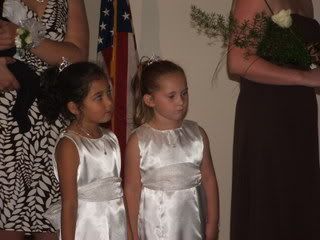 There are nine grandsons in my family, and three granddaughters. These are the granddaughters. Harlie, Riley and Sadie. Out of all 12 grandchildren, only the girls were born with black hair (and all three a lot of it).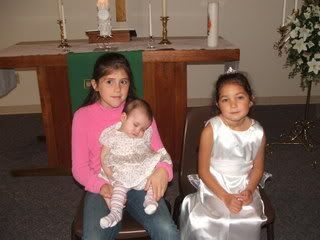 And my fam. Missing is my older brother and another younger sister, her husband and their three boys. I have four sisters, and two brothers in case you didn't know that. I love the candid pictures best, when everybody is not looking at the camera.