Track and Field Day
Wow, it feels like I was just posting about last year's Track and Field day! This year I was helping with preschool so I only got to see the boys participate in the few events that were held close to where I was. The boys had a really great time. Sammy got to participate this year for the first time and won a ribbon. There are some super athletic families in our homeschool group, so winning a ribbon is not as easy as it sounds.
Here are the boys in their gunny sack races: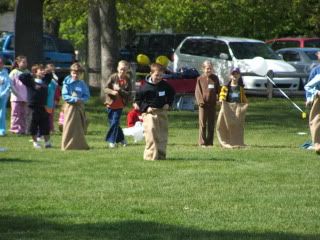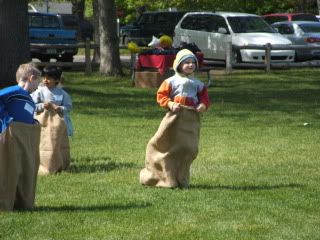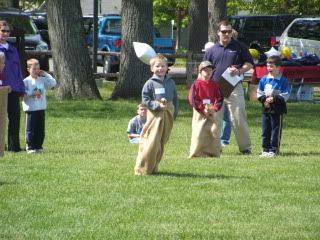 Sammy was our sole ribbon winner. He won 3rd in the softball throw.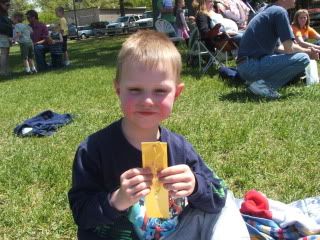 Sammy and the other fives getting their awards (he's in there somewhere):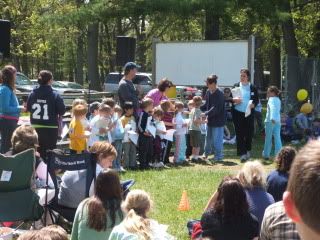 Elijah and the other sevens getting their awards: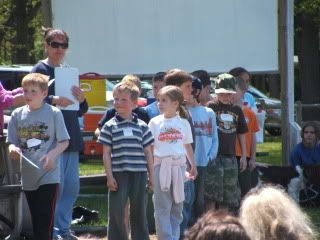 Isaac and the nines: