Birthday Girls
I don't remember if I ever mentioned here that Sadie and Mary-Jane share a birthday.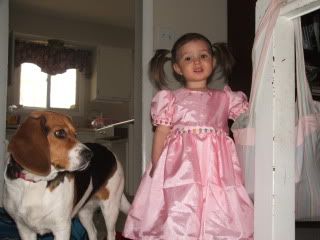 I can hardly believe that it's been two years since Sadie was born! Feels like just yesterday that my mom and I were watching Gilmore Girls everyday to pass the time during my bedrest. It's been a wonderful two years. It's so fun to see her change from baby girl to little girl. She is such a mix of girly girl and tomb boy.
Happy Birthday sweet girl!
I have to add that a wonderful thing about a 2 year old girl is that you can get her pink sandals with cupcakes on them for her birthday gift and she will be thrilled!