Bedhead Girl...and More
Sadie's hair is starting to grow in pretty good. It's growing in nice and even too. Although, I think it may be time in invest in one of those little soft baby brushes.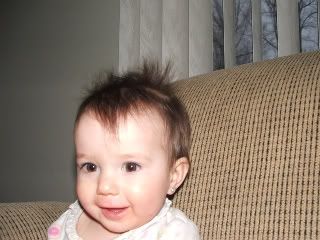 I named this picture
My Precious Grapes
because I can't help but think of Gollum from LOTR.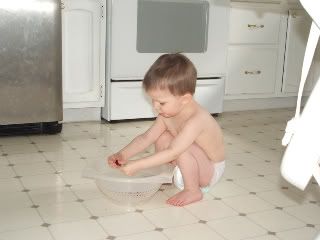 Mary Jane apparently thinks she is a cat and needs to nap in the sun. It's such a hard life staring out the window all day barking at squirrels.
Finally, we have boys behaving...well...nicely. Even though they're wearing skeleton shirts.