Straw Painting
This weeks art project was very uncomplicated. You just pour a little tempra paint on paper, and blow it around with a straw to make patterns. We used red, blue and yellow so the boys could learn about primary colors and how all the other colors can be made with these. The pictures look kind of funny to me, like they're sucking up something nasty.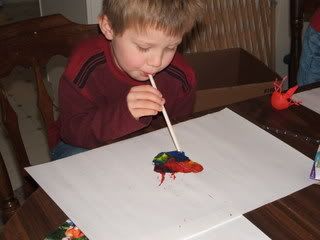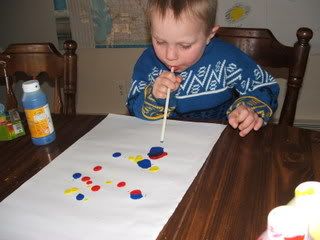 We were really blessed this week when one of Jeremiah's co-workers
gave
us these! The boys, of course, love them. Isaac is a little big for them, but he still has some fun.