Pictures
This week our art project was painting with watercolors. I hope you don't mind if I don't post pics since I have some other pictures to post.
Friday night was a family activity night with our homeschool group. It was at a local pumpkin patch. The boys got to pick their own pumpkins, see some animals, have some donuts and cider and go thru some corn mazes. They even had a haystack maze and a corn tunnel for younger children. It was a lot of fun! Jeremiah carved the pumpkins yesterday and I toasted the pumpkin seeds. They were
good
! If you haven't tried that, you should.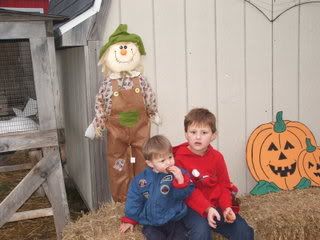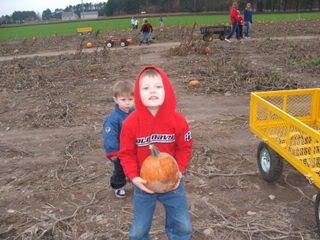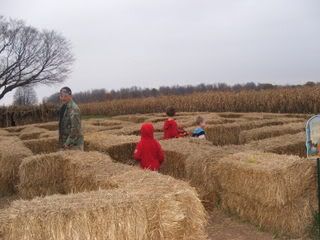 I got these angel wings and halo on clearance last week. I thought it was worth a couple bucks just for the photo ops! I also figured they would be fun for her to play with when she is older and into dressing up.