Five
Sam turned five today. I remember when Isaac turned five, it seemed like such a milestone. Now, my third has already reached it!
This year he had a "fruity pebbles" cake. It was really good.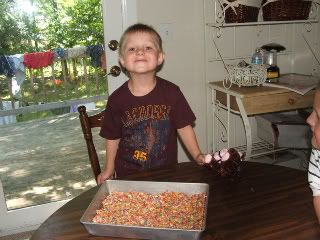 You should see this kid snorkel! He swims around like a fish, breathing through his snorkel for the longest time. It's so cute to watch, and very impressive. He is our easy-going, lovable, snuggable Sam.