Bowling and Beach Babies
For the third year now we took advantage of special Cherry Festival bowling rates. It was worth it just to see Jonah bowling, he cracked us up.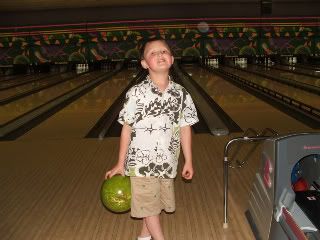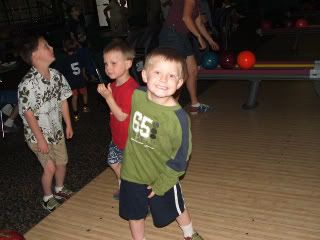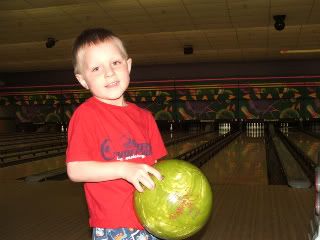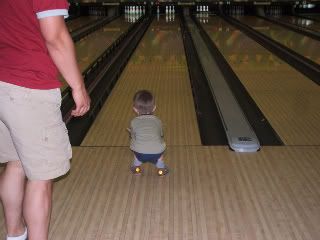 Sadie went swimming for the first time today. I didn't expect her to actually go in the water, I just wanted to get some pictures of her in her little swimming suit (she has two more she has to model yet). However, she went right in and LOVED it.