And We're Back
We had
so much
fun this weekend. I feel like I could of handled another day or two of camping, but I guess it's better to leave feeling that way than staying too long and feeling like I never want to go again. The reunion was wonderful as always. Here is a super condensed version of the fun.
Here is Sadie with some cousins. It's too bad she won't go to anybody because these girls would of been happy to take care of her the whole weekend if she would of let them.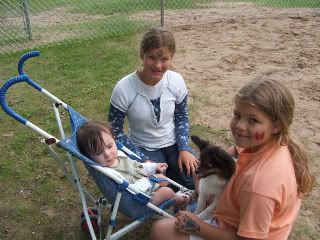 Every year they do a balloon release ceremony in remembrance of those family members we have lost. It's a really neat tradition.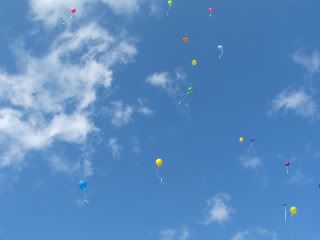 Of course there was a nonstop campfire.
And you can't call it camping without s'mores.
On the way home we went to
Mackinac Island
. It's a really cool island that doesn't allow cars so all transportation is horses, bikes or feet. We haven't been there since we moved down here. Of course the ferry ride to and from the island was the highlight.
Now it's time to go wash the campfire smoke from our laundry!