The Way Home
We took a much more scenic, relaxed route on our way home from Connecticut. We drove down the coast of Connecticut and drove through some little Gilmore Girl-like towns. They even had town squares and posters for upcoming festivals! We stopped and checked out Yale University.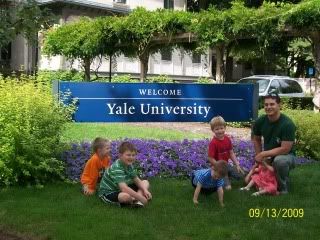 Then we took a beautiful drive down through the Poconos. We stayed the night just outside of Lancaster County, Pennsylvania. That area was not nearly as rural as I pictured from all the books I read. We visited a little town called Bird-in-hand, which is where several of
Beverly Lewis
' stories take place. We toured an Amish house and farm (not owned by Amish, but the people who bought it kept it the same). It was neat to see some Amish clothes up close. I've always wondered how the whole straight-pins-instead-of-buttons thing worked. The boys got to milk a fake cow and see some goats.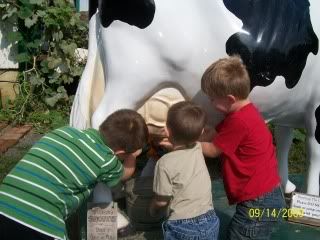 From there we went to Hershey, Pennsylvania and took the "Great American Chocolate Tour". It was a ride that brought you through the whole process of chocolate-making. It smelled HEAVENLY! After the tour, a man literally filled my purse with chocolate kisses. Seriously. Then the boys got to do a little mini factory thing. It was fun! I did mention the purse filled with chocolate kisses, right?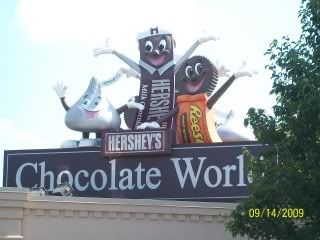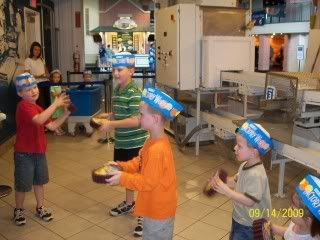 And from there, we went home.
It was a good trip.