Connecticut
I don't think I've mentioned here (not that I've mentioned
anything
lately) that we were heading to Connecticut for my brother-in-law's wedding. We left very early Friday morning and drove straight there. 20 hours including stops. Yes, we might very well be crazy. However, it actually went pretty good and the kids behaved wonderfuly. The wedding was a lot of fun.
Here are a couple pics from the wedding. I'll post pics of the rest of the trip in another post.
The bride, groom and Jeremiah's dad (who was also the best man). And, yes, another redhead in the family!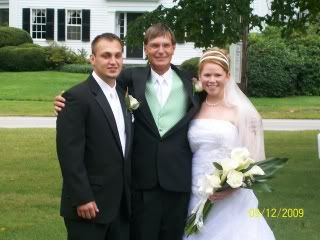 A picture that Elijah took: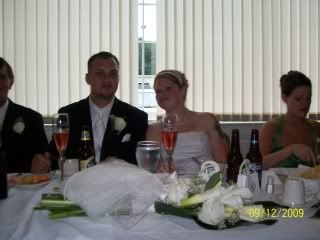 Sadie and her uncle: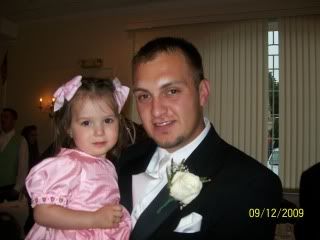 Sadie and Jonah on the dance floor. For a little girl who won't talk to people, she was sure comfortable cutting it up on the dance floor in the middle of everybody.