Pictures
Has it been a week? Really?
Let's forget about that and focus on a couple pictures.
I love this picture. Sadie is so patient when you do her hair, she will sit for as long as it takes. And what is sweeter than a dad fumbling with a teeny tiny elastic so he can do his daughter's hair?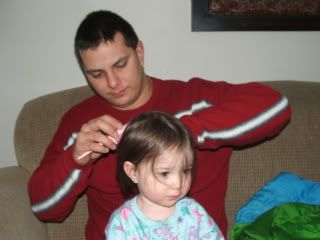 And this picture perfectly captures Jonah. He is perpetually in motion, and often in superhero mode.