Two Month Check Up
Sadie was 2 months on Monday. She had her checkup this morning. She weighs 8 lbs 10 oz and is 21 inches long. About the 5th percentile for both. It's hard to believe that Elijah weighed only a few ounces less at birth! I'm supposed to go on a strict dairy elimination diet, which I guess means no more milk chocolate. However, I'm ready to try anything to stop some of this spitting up.
The other day I was running a little late and I asked Jeremiah to get Sadie dressed. This is what I found a few minutes later: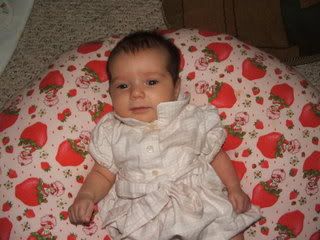 For those of you unschooled in the art of baby clothes, it's supposed to look like this: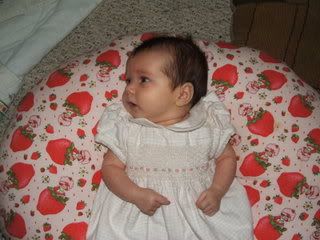 Kind of looks like she was happy with it on backwards though, huh?