Here SHE Is...
Thank goodness for hospital wireless, huh? Things went pretty good this morning, I'll post a full story later on. Just wanted to share a couple pics. Sadie is doing very good, no problems at all. She was able to come right into my room, no NICU at all.
Look at the head full of BLACK hair!!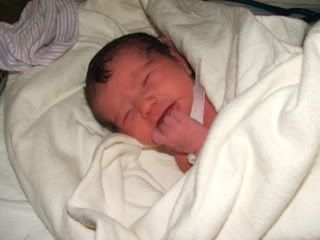 It feels so different to have a baby wearing a pink hat.