Family Pictures
Here are a couple family pictures.
Camping. I love this picture, because Mary Jane is in it, and also we happened to be standing in front of our tent so it looks like an official "camping" picture.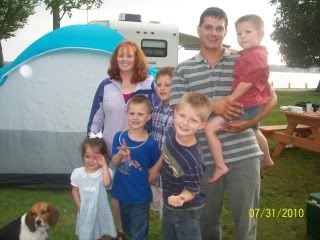 Sleeping Bear Dunes. This place is awesome! If you are looking for a way to tire out your kids, this is it!