Pictures
I haven't posted pictures in awhile so lets see what's in the camera...
The boys in the monster leaf pile they raked themselves.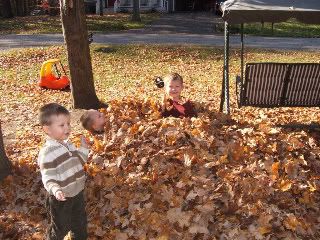 Isaac using the white board to do a math problem. This is one way I can multitask. I can run on my treadmill and help him with math at the same time.
Sam Sam the puzzle man. He has been on a puzzle kick lately. He kept doing the same ones over and over. We finally picked up a few more puzzles at Goodwill for him to do.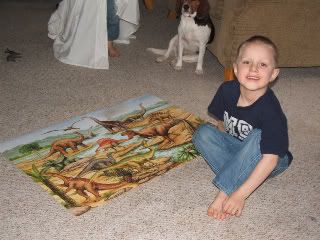 A little close up of Sadie (not very many to choose from of her).
Sorry about the little booger included.